Remember last year when I said "I love the Jets because they find new and exciting ways to lose"? Well, this time they found a way to win.
Starting Quarterback and albatross Geno Smith got into a fight with a backup linebacker, who cold cocked him and broke his jaw in two places. Geno's out for 6-10 weeks. Ryan Fitzpatrick is now the starter.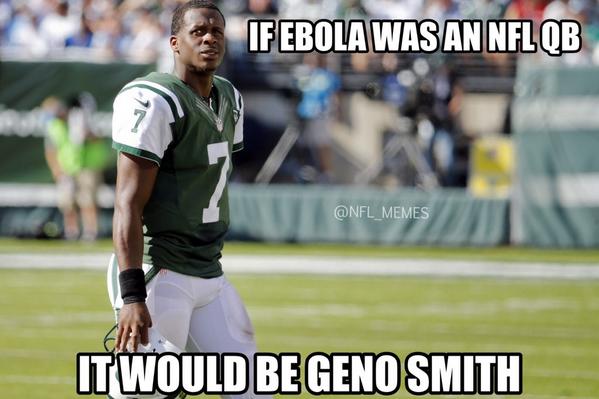 This is awful for Geno, but probably the best thing for the Jets.
Geno has tried and failed. He isn't going to get any better. Neither is Fitz, but at least he's at a level where he can manage the game. Fitz is solid, and that's all that the Jets need. Manage the game and don't make mistakes. Geno does neither.
I had a feeling that Fitz was gonna take the starting slot anyway, but this guarantees it.
Only the Jets, man…only the Jets.